Digital Teacher, a digital classroom solution gives a rich arrangement of intuitive KG to SSC syllabus based innovative products and services in every single branch of knowledge. In view of current instructive research and built up instructive practices, it utilizes the most recent and simple to use technology for enriching teaching-learning domain. This digital classroom solution exhibits all-encompassing educational programs with digital and print materials, also provides tracking and report generation facilities for students.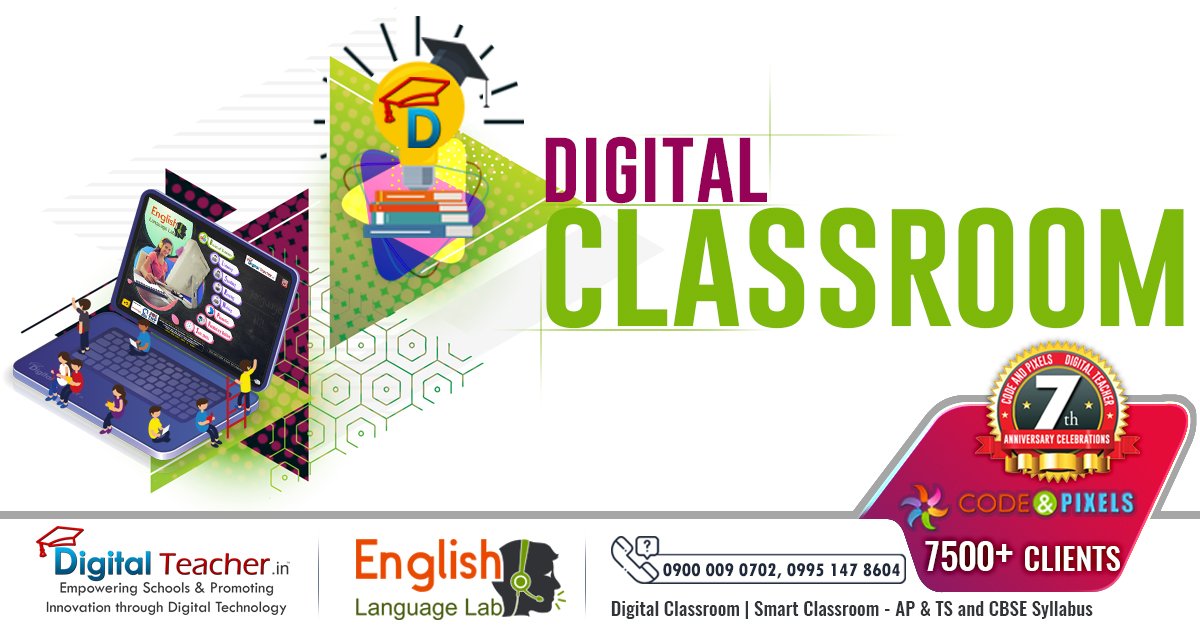 What is a Digital Teacher?
Digital Teacher software has developed as per continuous and comprehensive evaluation pattern. This software is an effective digital classroom solution and is an apt tool for teaching a subject at school level using digital technology.
This is a more appropriate and authentic digital tool prepared according to the newly evolved State Govt. Curriculum Policy. Digital Teacher is an effective new teaching tool to the instructors at the school level and which is offered by Code and Pixels Interactive Technologies Pvt Ltd.
Digital Teacher would drastically bring down the time and efforts spent by the teacher in preparing the content and presenting it to the students in the classroom. A digital classroom is a text independent e-learning material for teachers, learners, and administrators who are in the field of administration.
Digital Classroom adds more idea to your intelligent and excellent ideology.
Digital Teacher, digital classroom allows the teacher to instruct students in the subject in such a manner that learning takes place through seeing and hearing, lecture and demonstration method. In this way, optimal delivery of learning experience can be ensured by the instructor.
Pause/Play buttons are embedded in the product that allows the teacher to use the product at his or her own pace.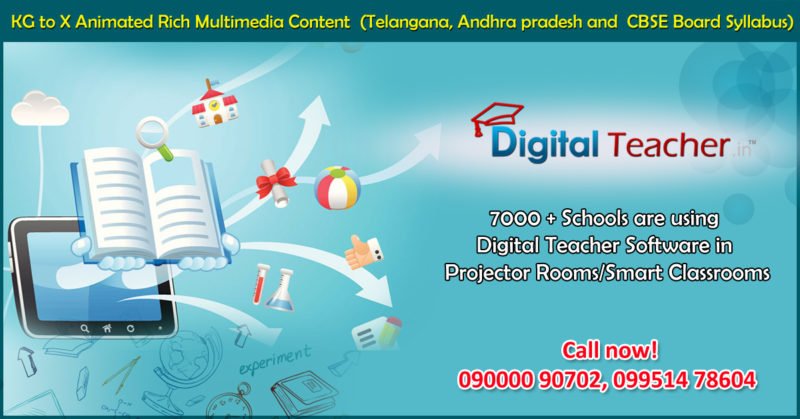 Owing to its user-friendly features, school administrators can adopt this product as the standard teaching tool of the subject in their institution.
Source: http://www.digitalteacher.in/